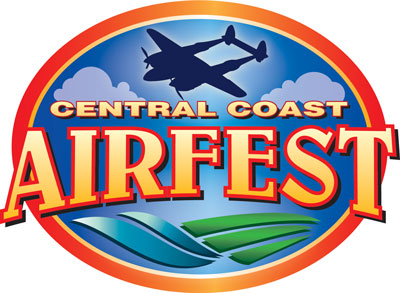 Mark your calendars, because the Central Coast AirFest, featuring Planes of Fame, will be taking flight again at the Santa Maria Airport on October 15th & 16th, 2022! Tickets are available now at CentralCoastAirFest.com!
The AirFest is back for another action packed weekend with military demos, vintage warbirds, aerobatics, and more. AirFest has proven to be a wonderful community event embraced by the entire Santa Maria Valley, and we are very much looking forward to bringing the event back in 2022.
This year's lineup of performers includes the Canadian Snowbirds, Planes of Fame Warbirds, the USAF F-35 Demo Team, the Red Bull Air Force, and many more new and returning acts. You can expect to see some of the area's best food and drink vendors on the ground at the show, as well as an impressive lineup of static aircraft.
Once again, tickets for the event are now on sale at CentralCoastAirFest.com.
Central Coast AirFest 2022 is proudly sponsored by; Santa Maria Airport District, Central Coast Jet Center, Rantec Power Systems, Toyota/Honda of Santa Maria, Chic-Fil-A, Melfred Borzall, Mercer-Fraser, Once Upon a Time Events, Art Craft Paint, Coast Hills Credit Union and the SMV Chamber of Commerce.